What STOPS People from Exploring Your Website?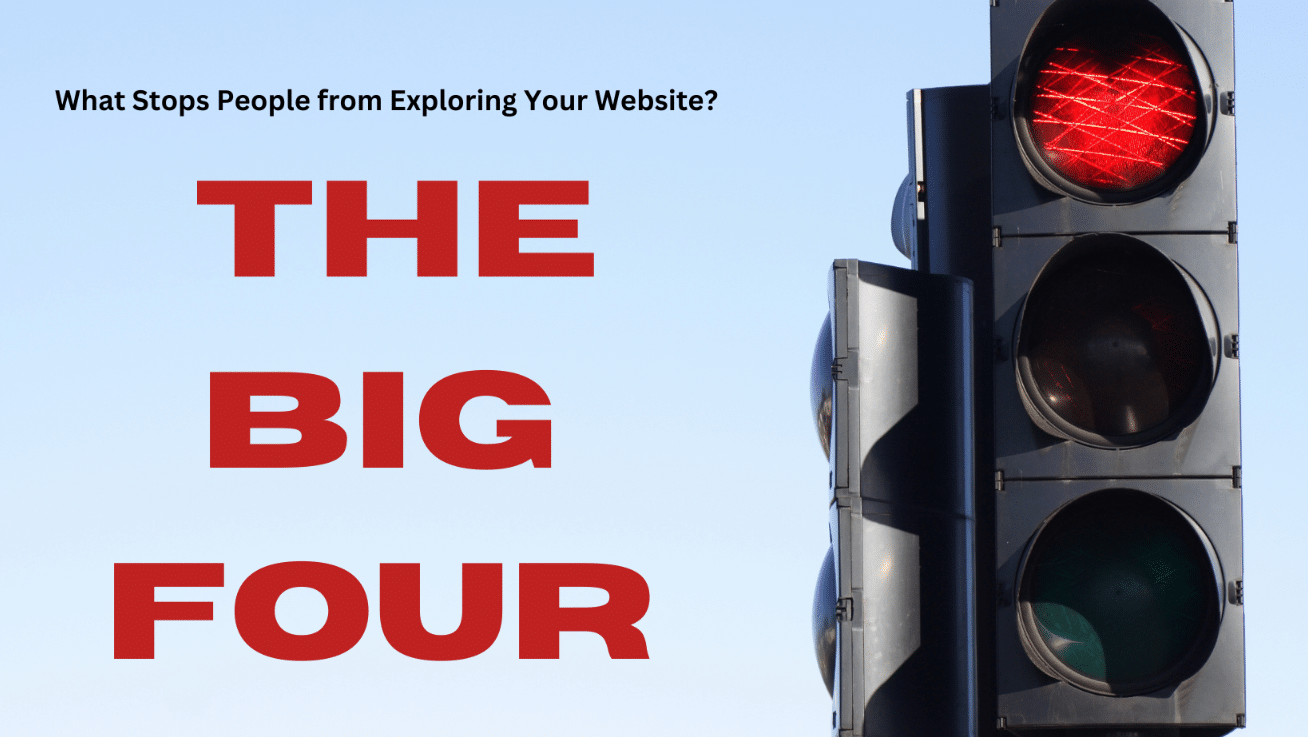 What STOPS People from Exploring Your Website? 
THE BIG FOUR
Difficult Navigation: Can people find what they came to the website to find? Do they need to search for what you do, who you are, where to find you, how to utilize your business? Make sure the menu bars are clear and the tools on the site (maps, order forms, product and service information, etc) are easy to use and are still functional. Tools change all of the time – make sure your site is up to date and working well.
Lack of Responsiveness on all Devices:  Responsiveness in a website is demonstrated through its ability to adapt and optimize content across various devices and screen sizes. A responsive website dynamically adjusts elements like text, images, and layouts, ensuring they remain visually appealing and user-friendly on everything from desktop computers to smartphones and tablets. This adaptability is achieved through coding techniques like media queries and flexible design frameworks. A responsive website seamlessly reorganizes its components, maintaining a consistent and engaging user experience regardless of the device being used to access it.
Slow Load Time: Load time is critical for websites as it directly impacts user experience. A fast-loading site keeps visitors engaged, reduces bounce rates, and enhances overall satisfaction. Moreover, search engines prioritize fast-loading sites, leading to better search rankings and increased online visibility.
Lack of Professional and Responsive Design: A visually appealing design captures visitors' attention and establishes a positive first impression, reflecting the brand's identity and values. The feel and features can optimize the user journey, enhancing engagement and conversions through intuitive layouts and aesthetic elements. And, it's all got to work together.