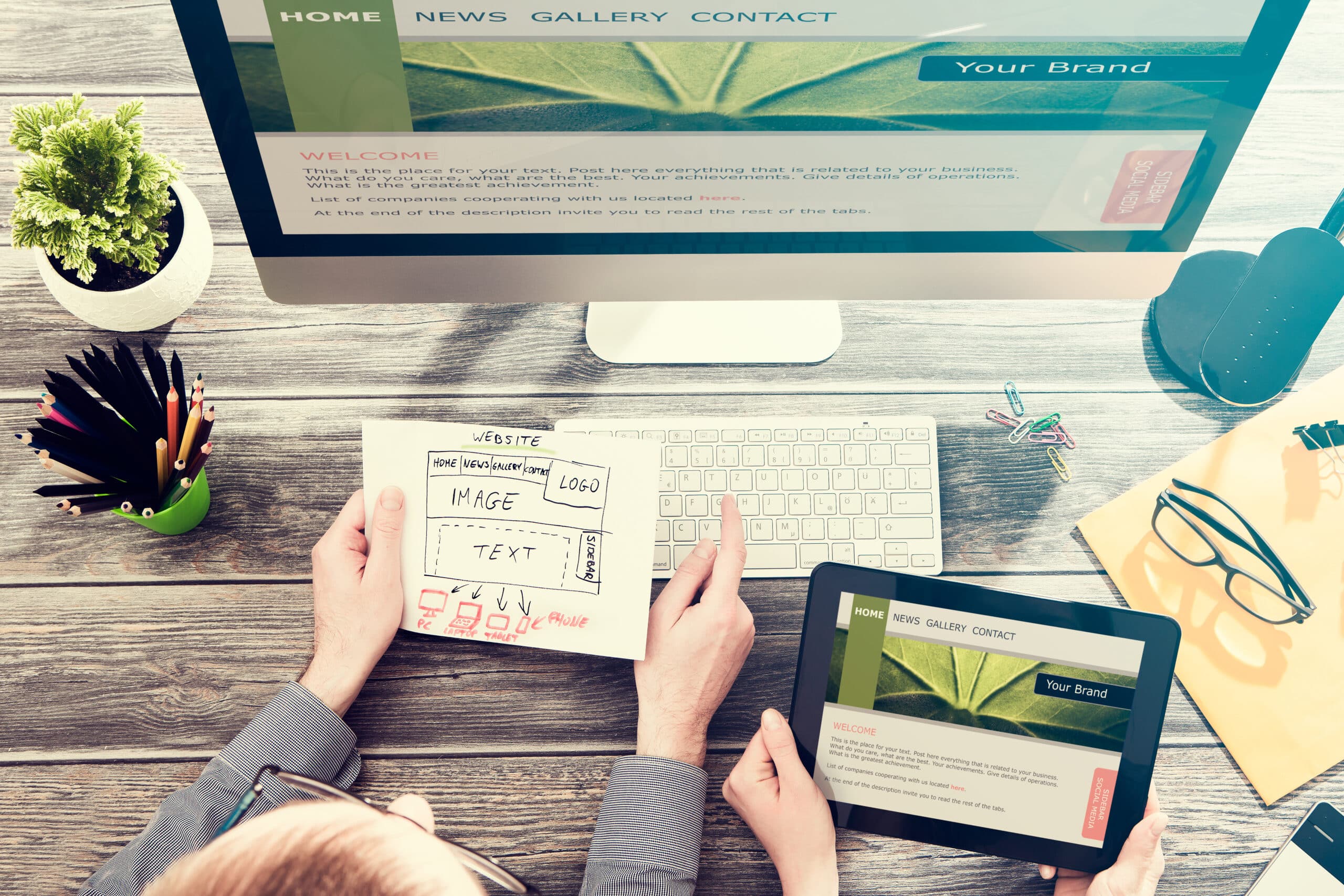 Whether you are starting from scratch or want to update your current site, our web designers are skilled in creating a look that aligns with your brand and also provides an excellent user experience. We'll make sure that the colors, fonts, graphics, and interface elements align seamlessly with your vision and expectations.
Having a website these days is like having your own digital business card. It's not just about looking good online, although that's important too – it's about opening up a whole new world of opportunities.
A professional website can help you:
Establish Credibility: It shows you mean business and can be trusted.
Expand Your Reach: Reach a global audience, 24/7, not just in your local area.
Showcase Your Work: Display your portfolio, products, or services beautifully.
Connect with Customers: Engage with your audience through blogs, chat, or contact forms.
Stay Competitive: Your competitors probably have websites, so you should too.
Convenience: Customers can find you and your info easily, saving them time.
Build Brand Identity: It's your canvas to tell your unique story.
Front End Development: Our developers will work with you on all of the visible parts of your site as well as any application your users interact with directly on your site.
Back End Development: If you require server-side functionality, including the development of server scripts, databases, and application logic to ensure secure and tailored user experiences, we will collaborate with you to design and implement the precise functionality that aligns with your specific requirements.