Full Service Web Development &

DIGITAL

Marketing
Technology and figuring out a digital presence can be overwhelming and confusing. At Engine, our goal is to get to know you and your goals and then use our expertise to make the process easy and comfortable. You have a business to run.
Let us do what we do so you can do what you do best.
Our Services
Website Development & Design
SEO & Content Creation
Custom Programming
ADA Compliance Additions
ECommerce Implementation
Security & Maintenance
and much more!
Our Projects
Small Businesses
Large Corporations
Manufacturing Companies
Restaurants
Online Retailers
and much more!
Your Vision, Our Innovation: Crafting Digital Brilliance Together

.
At Engine, we are committed to your success in the digital world. Whether you're starting from scratch or looking to enhance your existing online presence, we have the skills, expertise, and dedication to make it happen. With 18 years in business, we have worked with several amazing companies here with West Michigan and beyond. 
As your one-stop destination for all your web-related needs, we take pride in offering a comprehensive suite of services to help you establish a strong and successful online presence.
Do you need your first website or an update to your current one?
Do you want to explore a new feature or project you have in mind?
Do you want assistance bringing visitors to your site?
Are you concerned about the security of your site?
Theresa Hertel, Administrator, Cascade Hospital for Animals
Engine does a great job creating customer facing forms for data collection for our website. We have worked with them for many years. The blogs are creative and accurately depict what we do and what we are about. Engine has managed our google business account accurately and timely, helping us navigate analytics and updates.
Steve Wierenga, President, Ajacs
The entire team at Engine is outstanding.  They consistently provide outstanding customer service, creative design suggestions, and implementations on schedule and in budget. They actively listened to our ideas and created a website that exceeded our expectations. We have been thoroughly impressed.
Kim Smith, Owner, Carried Away Gourmet
Engine brings creativity, ingenuity and fresh ideas to every opportunity. I would absolutely recommend Engine to others looking for any sort of web design services. I can count on them for great ideas, great communication and seamless collaboration. They are always professional ready to tackle any challenge I bring them. I LOVE working together. Engine displays new energy for every project and brings years of service and satisfied customers to the table. I am proud to be one of those satisfied customers!
Scott Quoss, Owner, Van's Sport Center
I wholeheartedly endorse Engine Web Development. I've had the pleasure of collaborating with Jesper and his team for over a decade. During this time, they transformed my website from an informational site into a full e-commerce platform. Their expertise, amiable approach, attentiveness, and overall ease of collaboration make them an exceptional choice for any web development needs.
David McCord, Owner, New Venture Games
The implementation of our new website was critical to our plans and our online presence. The Engine staff helped to define our needs in terms of web functionality and the user experience, and was great at responding to tweaks and updates very quickly. Also, guidance on the role of social media was very helpful to me to understand how they all work together in an overall marketing strategy. It was very helpful to have someone who could coordinate the Web content, YouTube, Facebook, Instagram, and others to keep all of those audiences up to date.
Kasie Smith, President, Serendipity Media LLC
Engine has been an integral part of our overall success. As a web developer partner, they complement the work we do in a professional manner and work with us to find optimal solutions for our clients!
Scott Bultman, Owner, Red Hen Toys
We've worked with Engine on dozens of brand websites over the last decade, some larger e-commerce sites and some small content blogs. Engine has always met our budget and schedule requirements. A lot has changed online over ten years, but Jesper and his team stay current on trends and technology. Most importantly, we've developed a relationship where I can be direct and discuss each project in shorthand, because they've taken the time to understand my business. I often recommend Engine to my business contacts and wholeheartedly do so here.
Since 2005 <engine/> has been helping clients work smarter and gain presence in their markets. And as a full service digital design and marketing agency, we offer SEO rich content creation, third-party software integration, full-stack web design and custom application development to meet your needs in an ever-changing market.
Our base is situated in Grand Rapids, Michigan, and our reach extends beyond local borders. We have successfully collaborated with clients across the United States and various regions around the globe, showcasing our expertise in web development not only in West Michigan but also on an international scale. Personal service and effective collaboration and communication are important to us, no matter where you are. 
Whether you need to gain presence on the web, analyze your current website performance or need custom programming to help you work smarter, our team can help. Send us a message or give us a call at (616) 457-0300 to get started!
We've crafted websites, software, functionalities, and content for a diverse range of companies, spanning from budding startups to established enterprises. Our unwavering objective is to attentively understand your needs and devise a tailored strategy to achieve your objectives. For a glimpse into our extensive track record, please peruse our portfolio featuring a sample from companies we have had the pleasure to work with.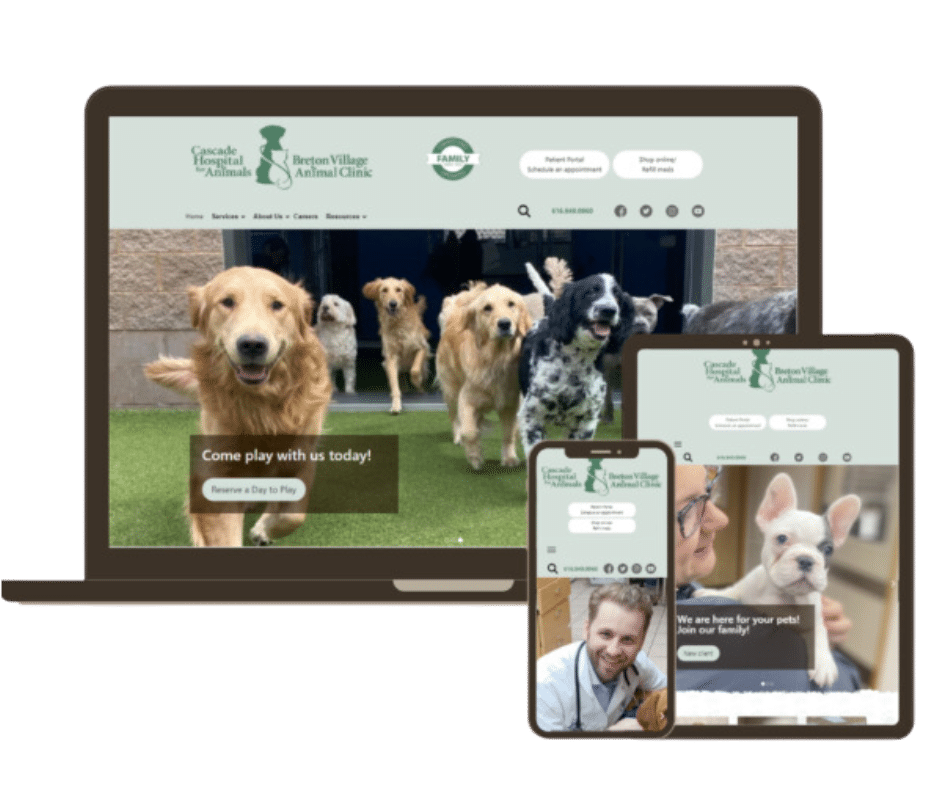 Cascade Hospital for Animals
Cascade Hospital for Animals is a full service veterinary facility located in Grand Rapids, Michigan.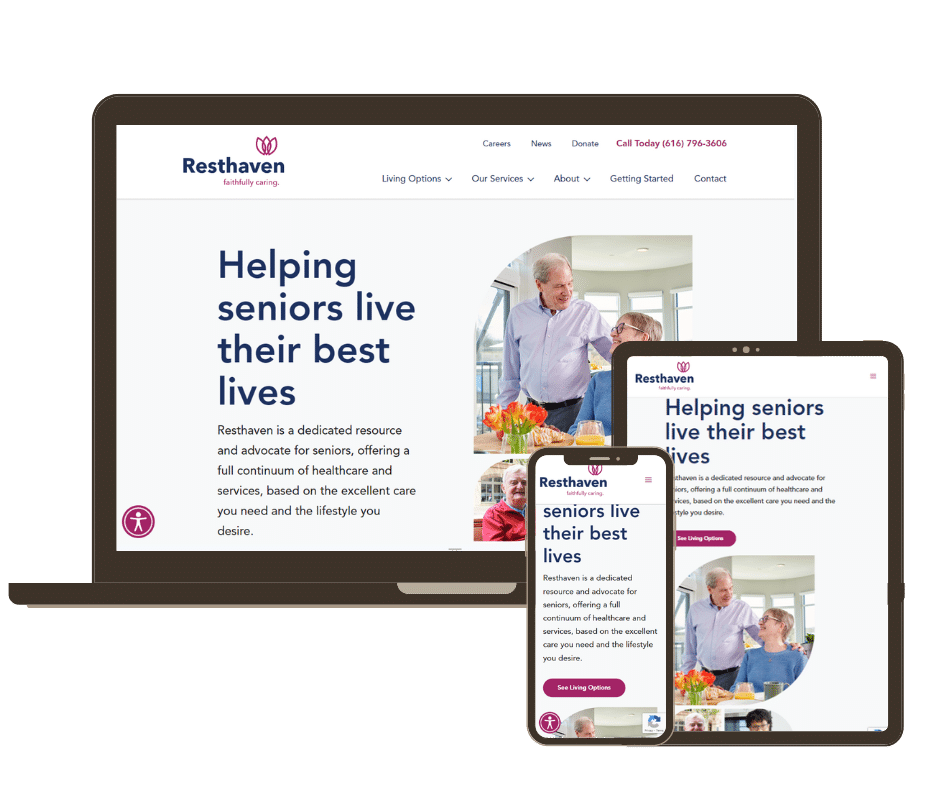 Resthaven
Resthaven, situated in Holland, Michigan, is a senior health and living organization rooted in faith-based principles.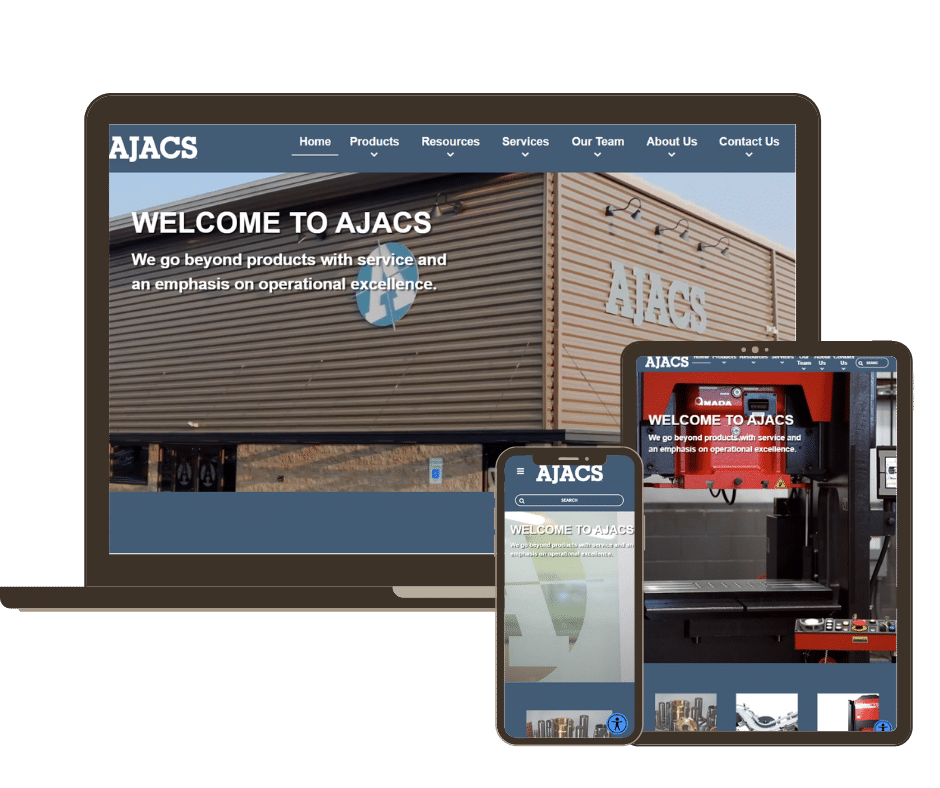 Ajacs
Ajacs is an industrial distributor of metal forming, manufacturing automation and press equipment in Grand Rapids, Michigan.
LET US DO WHAT WE DO SO YOU CAN DO WHAT YOU DO BEST.
Change is the one constant in life. Our role is to assist you in pinpointing the most suitable technologies to achieve your business and social objectives. We will chart a course for the integration of these technologies, ensuring not only clarity about your destination but also that you're on the most optimal path to reach it.
At Engine, our mission is to unite personal service with relentless innovation in the realm of web development. We believe that every digital journey is unique, and our commitment to personalized solutions ensures that every client's vision is understood, nurtured, and brought to life.