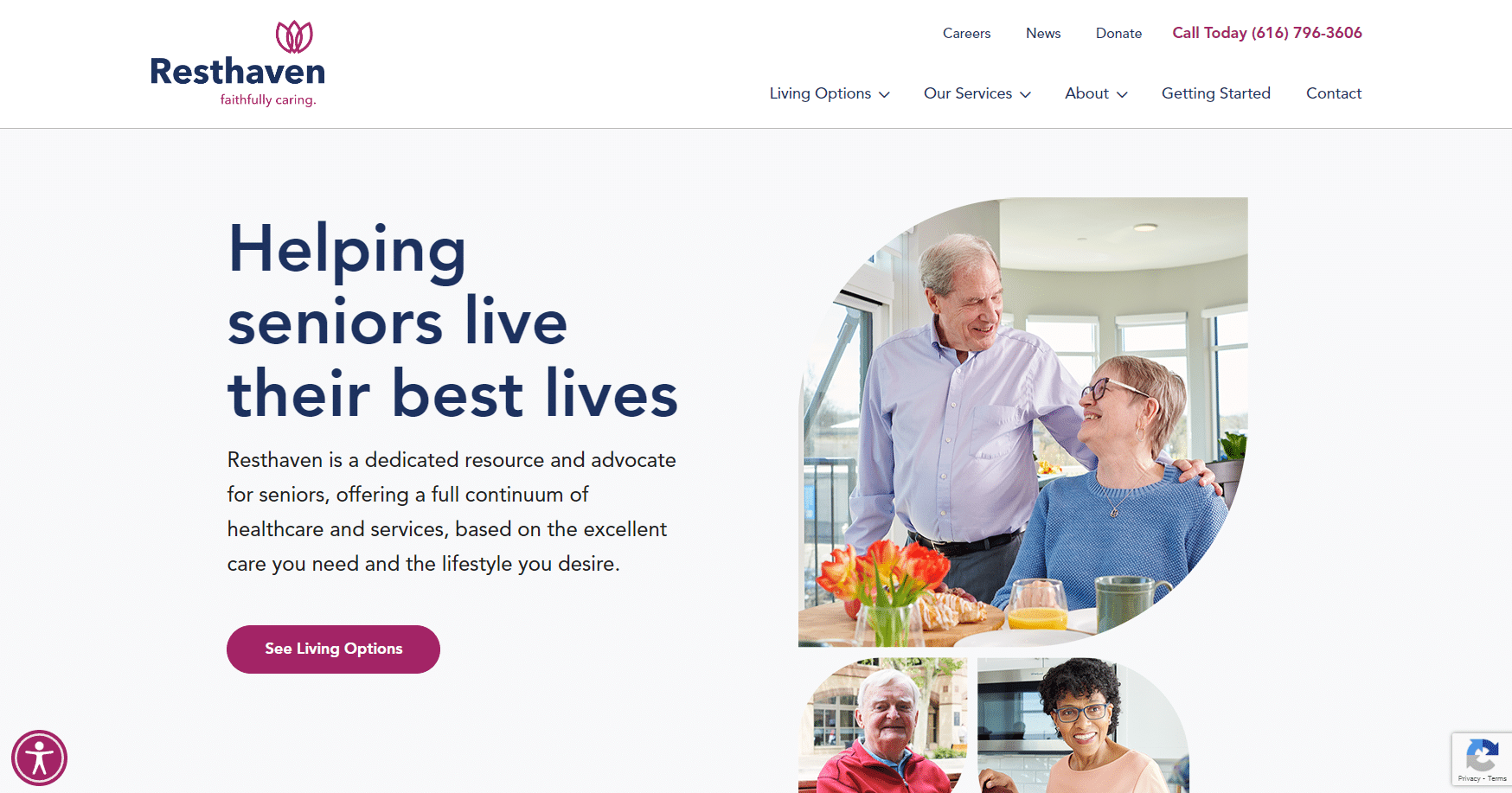 Resthaven, situated in Holland, Michigan, is a senior health and living organization rooted in faith-based principles. Offering a range of choices, from Independent Living to Assisted Living and Skilled Nursing, Resthaven places the needs of its residents above all else, ensuring their well-being in every aspect.
Resthaven utilizes our services in a few areas. When we built the website the important features requested were:
Easy to use
Clear information on all of the options they offer for different levels of needs
Great photos and engaging design
Maintenance and hosting so the site remains up to date and functional at all times
Resthaven brought us a design from a local marketing company and the end result was a very clean and beautiful site with a great deal of information and seamless navigation. Engine built the site and provides continuous support with maintenance, hosting, content changes, and regular enhancements. With our dedicated maintenance and support contract, Engine's developers are on standby 24/7, ready to respond promptly in case of any potential security breaches or other issues that may cause the site to be down. We diligently handle all security and software updates and more, ensuring that the website consistently maintains its peak performance and appearance.