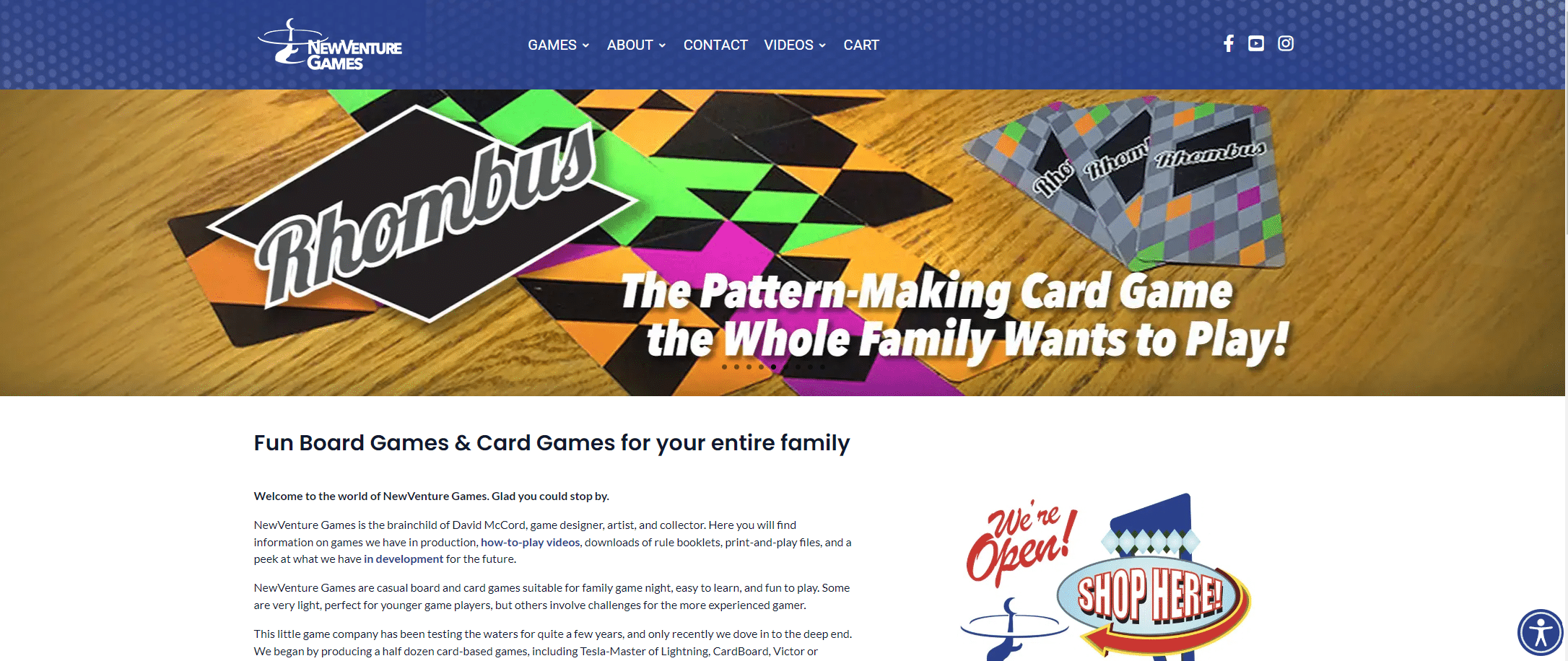 NewVenture Games are casual board and card games suitable for family game night, easy to learn, and fun to play. Some are very light, perfect for younger game players, but others involve challenges for the more experienced gamer. These are not your mainstream big store games. Many are created and crafted by a small group of people with big creativity!
New Venture Games came to us with their exciting game development business and needed a digital presence. The main objectives were:
place to showcase products
news about new products in the works
Ecommerce for online ordering
ability to maintain their own content/make changes
Engine created a website tailored to the requirements of New Venture Games. Our primary focus was on establishing a user-friendly e-commerce platform for online ordering. Through a clear and intuitive menu, we've made it effortless for visitors to access comprehensive information about the games. Furthermore, our client enjoys the autonomy to independently incorporate blogs, videos, and update content, ensuring that their online presence remains dynamic and captivating.
The implementation of our new website was critical to our plans and our online presence. The Engine staff helped to define our needs in terms of web functionality and the user experience, and was great at responding to tweaks and updates very quickly. There are still a few features we'd like to add to the site, and Jesper assured us that the structure of the site makes all that very possible when we are ready. I appreciate the expertise in that regard.
Guidance on the role of social media was very helpful to me to understand how they all work together in an overall marketing strategy. While I can supply plenty of content, plugging that content into the right social media platforms and coordinating all that is beyond my skill set. It was very helpful to have someone who could coordinate the Web content, YouTube, Facebook, Instagram, and others to keep all of those audiences up to date.