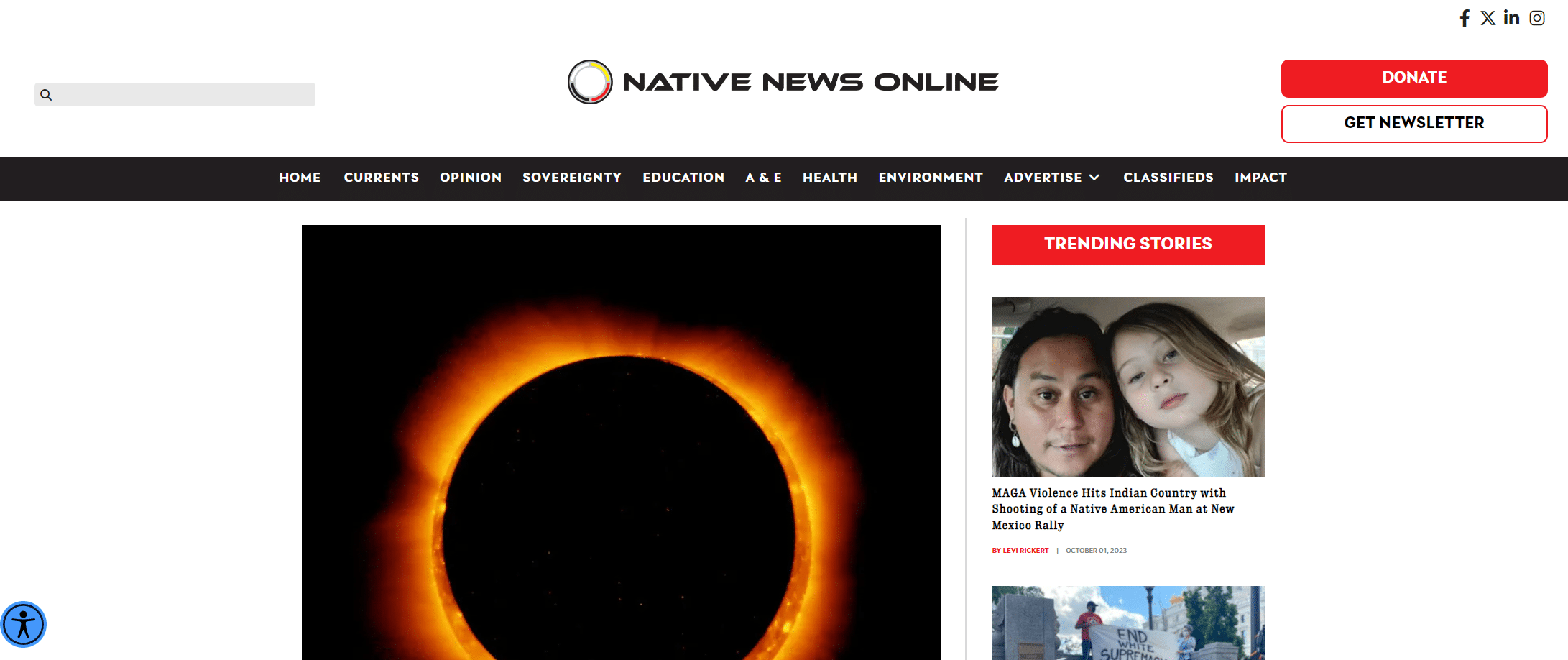 Native News Online is an Indigenous-focused news publication owned by Indian Country Media LLC. Established in 2011, Native News Online is committed to delivering essential daily news that has a significant impact on the lives of Native Americans across the United States. With an annual readership that spans millions, their audience includes not only Native Americans but also non-Native individuals with a keen interest in Native American issues. Publisher and editor, Levi Rickert, is a distinguished American Indian journalist and a member of the Prairie Band Potawatomi Nation. 
Native News Online has a monthly contract with Engine Web Development to maintain the functionality and all updates to the site. With an ever changing, up to date, constantly moving content, web presence, there is a large need for functionality changes and we work closely with staff at NNO to provide updates. Examples of updates for this client would be:
layout changes as needed
updates to any functionality
SEO targeting and analytics
adding new features
With sites like Native News Online, our commitment extends to providing support and assistance around the clock with clients who utilize maintenance contracts across a wide spectrum of areas. We take care of essential aspects such as hosting and maintenance, ensuring the website's optimal performance. Moreover, our team is always at the ready to implement any necessary changes and updates, guaranteeing that our clients' online presence remains dynamic and responsive to their evolving needs.