Cascade Hospital for Animals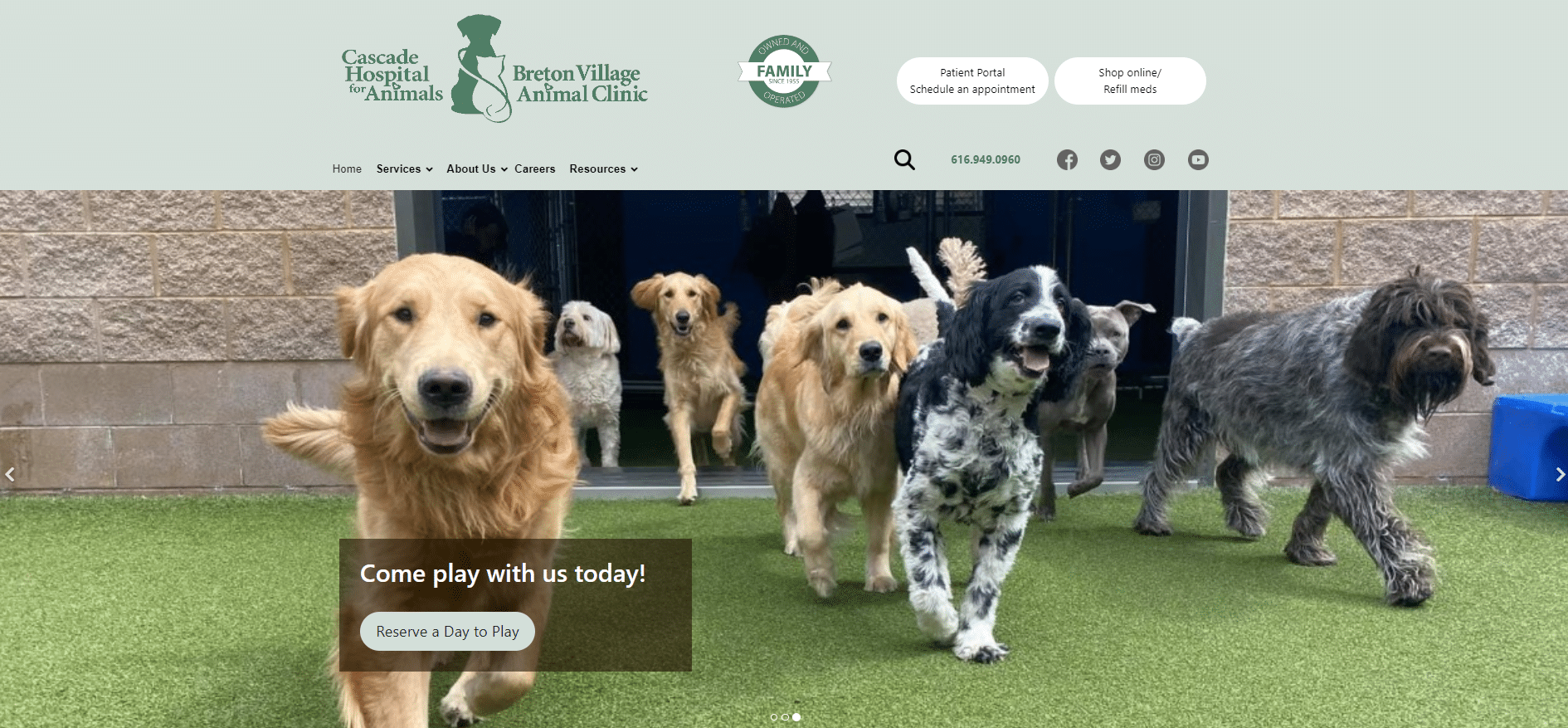 Cascade Hospital for Animals
Cascade Hospital for Animals has a rich history of serving the community and upholding an outstanding reputation. Their comprehensive services encompass everything from pet care and grooming to surgical procedures, daycare, and beyond. One visit and you will see the love and care the staff puts into everything they do.
CHFA has been a long-time client for whom we have been responsible for content creation, maintenance, and updates to their website. They recently approached us with a request for a website update. The primary objectives were:
user-friendliness
showcase their services
provide information about their staff
speak about career opportunities
At Engine, we took on the task of designing the new website, diligently incorporating the specified requirements. Through close collaboration with CHFA's team, we have successfully crafted a clean and intuitive website that effectively guides users to the relevant sections while presenting engaging visual content and informative details. We are thrilled to announce that the new website was officially launched in late September 2023! In addition, Engine provides content services for CHFA that has resulted in increased traffic to their website and an increase in clients to their practice.
Engine does a great job creating customer facing forms for data collection for our website. We have worked with Engine for many years. The blogs written by Engine are creative and accurately depict what we do and what we are about.
Engine has managed our google business account accurately and timely, helping us navigate analytics and updates.