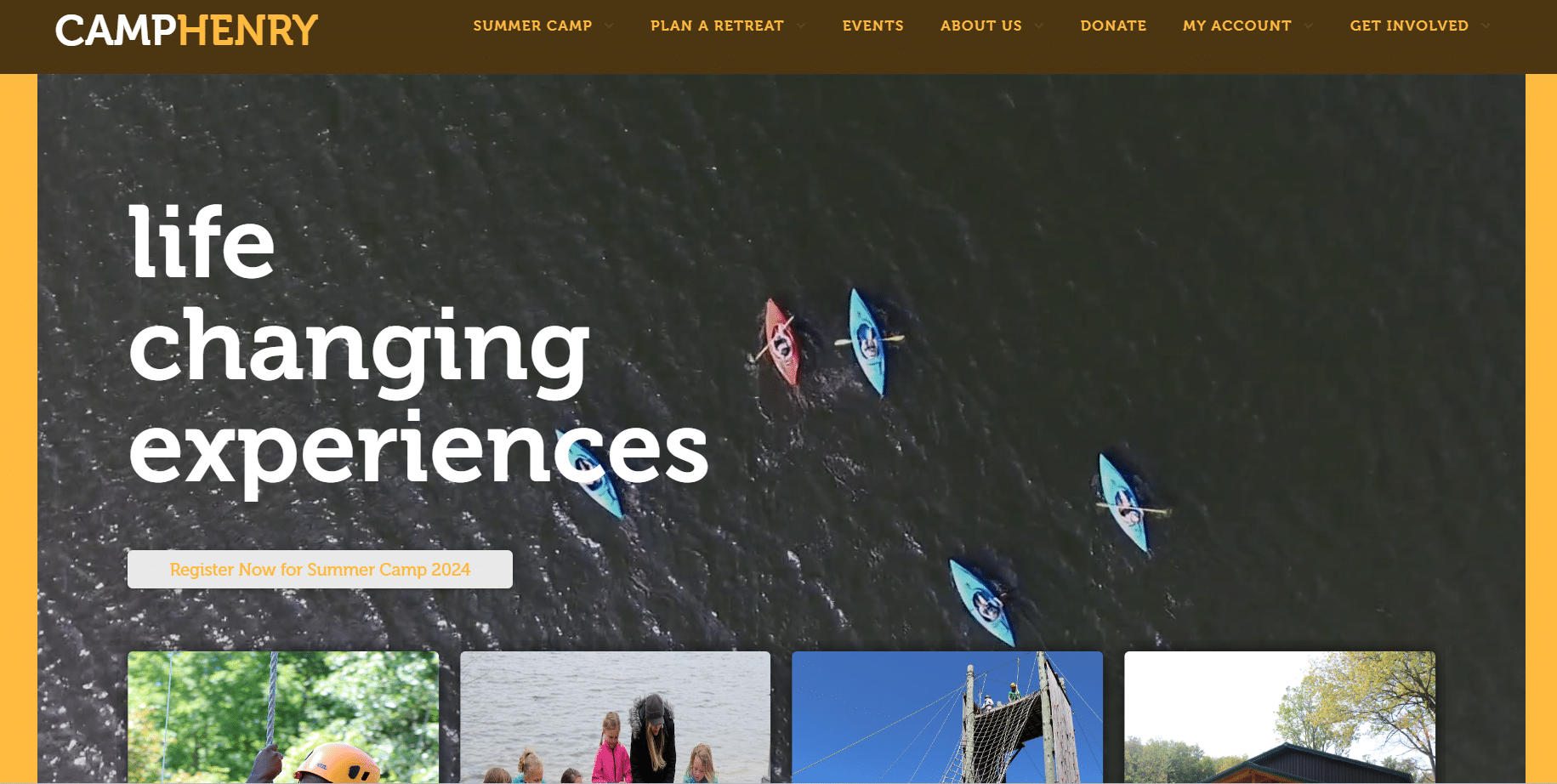 Camp Henry is located in Newaygo, Michigan and has been open since 1937. A camping experience at Camp Henry has the capacity to transform lives in many ways. With such a concentrated amount of time, a beautiful natural environment, intentional camp programs and activities, opportunities to try something new, and being surrounded by positive Christian role models – the combination is perfect for enhancing and positively changing the lives of campers and guests who come to Camp Henry.
Camp Henry has is a great showcase of a user-friendly site where the client can make changes easily to reflect events, offerings, photos, videos and more. The primary objectives of the client were:
user-friendliness
showcase their services
provide information about events
ability to add and change elements of the site on their own
At Engine, we crafted a website with an array of pages and a multitude of customizable elements, providing the client with the flexibility to implement updates as required. The website exudes user-friendliness, boasts an aesthetically pleasing design, and is skillfully and consistently upheld by the dedicated Camp Henry staff, aligning seamlessly with our initial vision.