Amada Press System America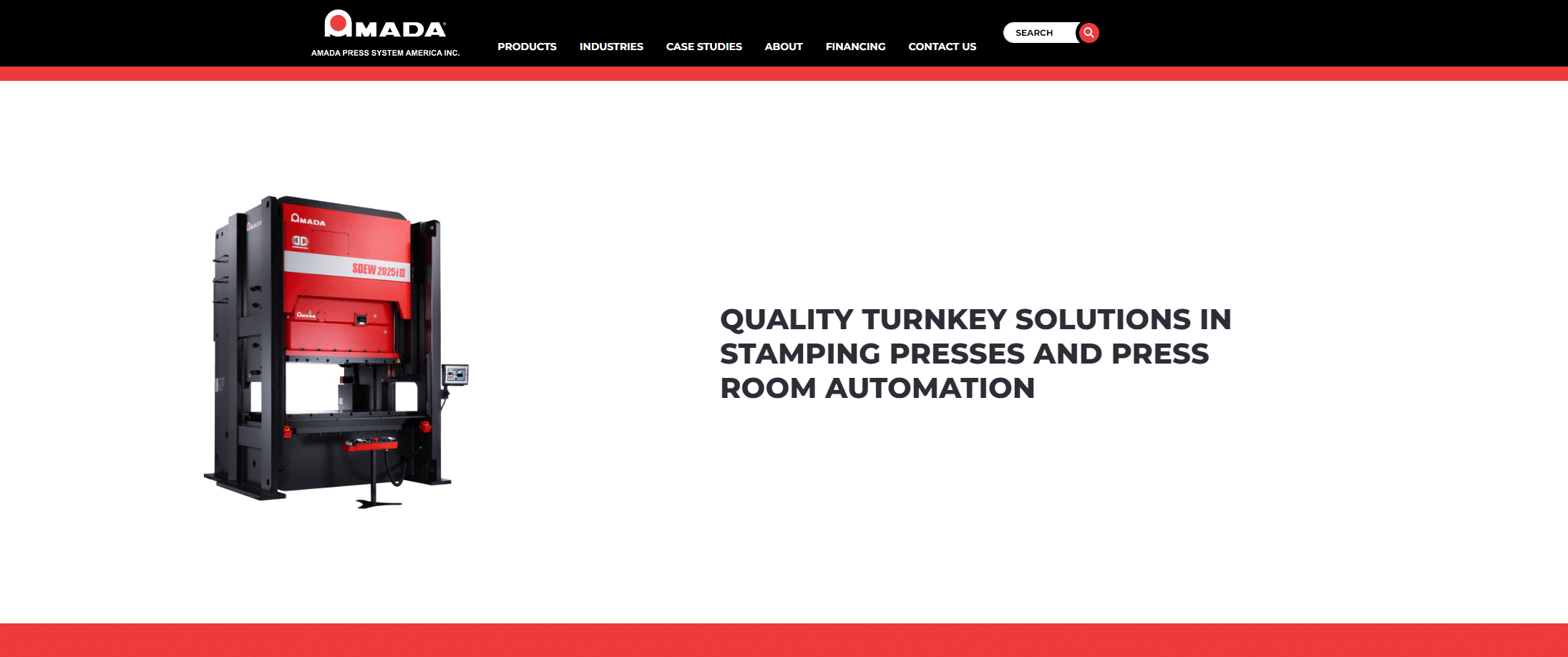 Located in Erlanger, Kentucky, Amada Press System America Inc. caters to the North American market, offering sales and servicing for stamping presses, press room automation solutions, spring machines, and various other components. Amada is headquartered in Japan with affiliate locations all over the globe. They are a leader in the stamping industry and constanly on the edge of innovation. 
Amada came to us with several exciting needs and once we collaborated we ended up with:
Clean, vibrant website with a great deal of product and company information
a content campaign to keep fresh information on the site with SEO
hosting of the site on one of our secure servers
Optimized site
The Engine team undertook the task of conceptualizing and crafting a comprehensive website for Amada Press System, complementing it with a content campaign. The website serves as a dynamic platform for showcasing the wide array of products offered by Amada, while also underscoring their dedication to pioneering technology and their illustrious legacy of consistently delivering top-notch quality and fostering innovation.
In their meticulous design approach, the Engine team ensured that the website was not just a static online presence but a dynamic representation of Amada's core values and offerings. This was achieved by integrating features and functionalities that adapt to various screen sizes, making the website exceptionally mobile-responsive. This strategic move was aimed at accommodating users across different devices, enhancing accessibility, and optimizing user experience.
Furthermore, the Engine team applied their expertise to fashion user-friendly menus that guide visitors through the website. These intuitive menus offer a hassle-free navigation experience, enabling users to access the desired information with ease. The end result is a website that not only presents Amada Press System's rich heritage and modern achievements but also ensures that visitors can engage with the content and offerings in a highly user-centric manner.