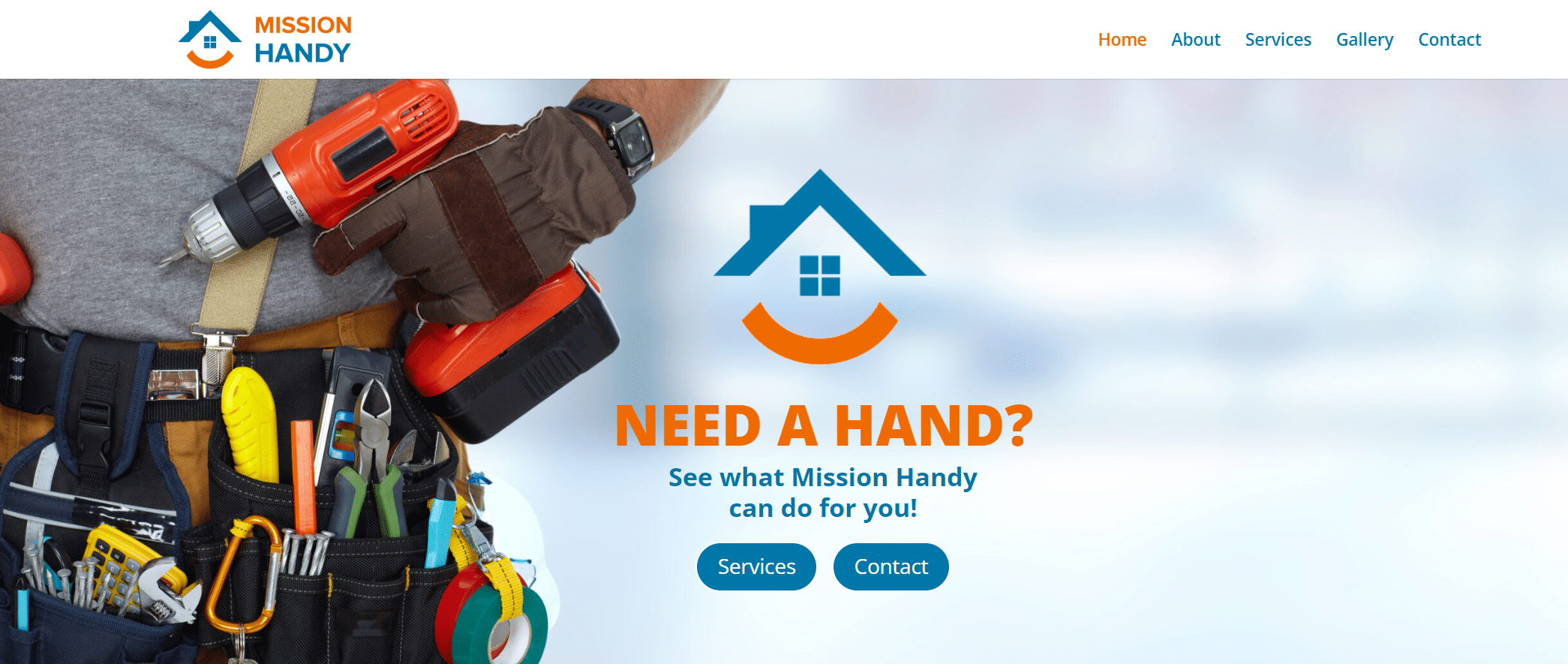 Mission Handy is a small business serving Old Mission Peninsula, near Traverse City, Michigan. They are the neighborhood handyman service focusing on OMP, offering free estimates based on an evaluation or review of your need. Locally owned, veteran owned, fully insured. 
Mission Handy has a website we built in 2023. They are a small business who needed a digital web presence with information so they can be found online. The primary objectives of the client were:
clean, easy to use
informative of what services they provide
a place to add a gallery that the customer can update
easy for the user to contact them 
At Engine, we created a website tailored to cater to the specific requirements of Mission Handy. The website is characterized by its lively aesthetics, mirroring the color palette of the company's logo. It boasts a user-friendly menu and well designed list of services offered. We take immense pleasure in collaborating with small businesses seeking to establish a vibrant online presence through websites like this one for Mission Handy.